The former Mount Saint Vincent Chapel, which now forms part of  Mary Immaculate College's  John Henry Newman Campus, was constructed circa 1870 and is a protected structure. The style is Gothic Revival with limestone walls, pitched slated roofs and a four sided Belltower with octagonal spire. The building had fallen into a state of disrepair and Mary Immaculate College commissioned the refurbishment of the Chapel with work commencing on site in July 2021.
Due to water ingress problems primarily associated with the slated roof covering which was replaced in a previous phase of work, and the pitched roof abutment with the belltower, extensive damage was caused to the internal lime plaster finishes and lime plaster mouldings.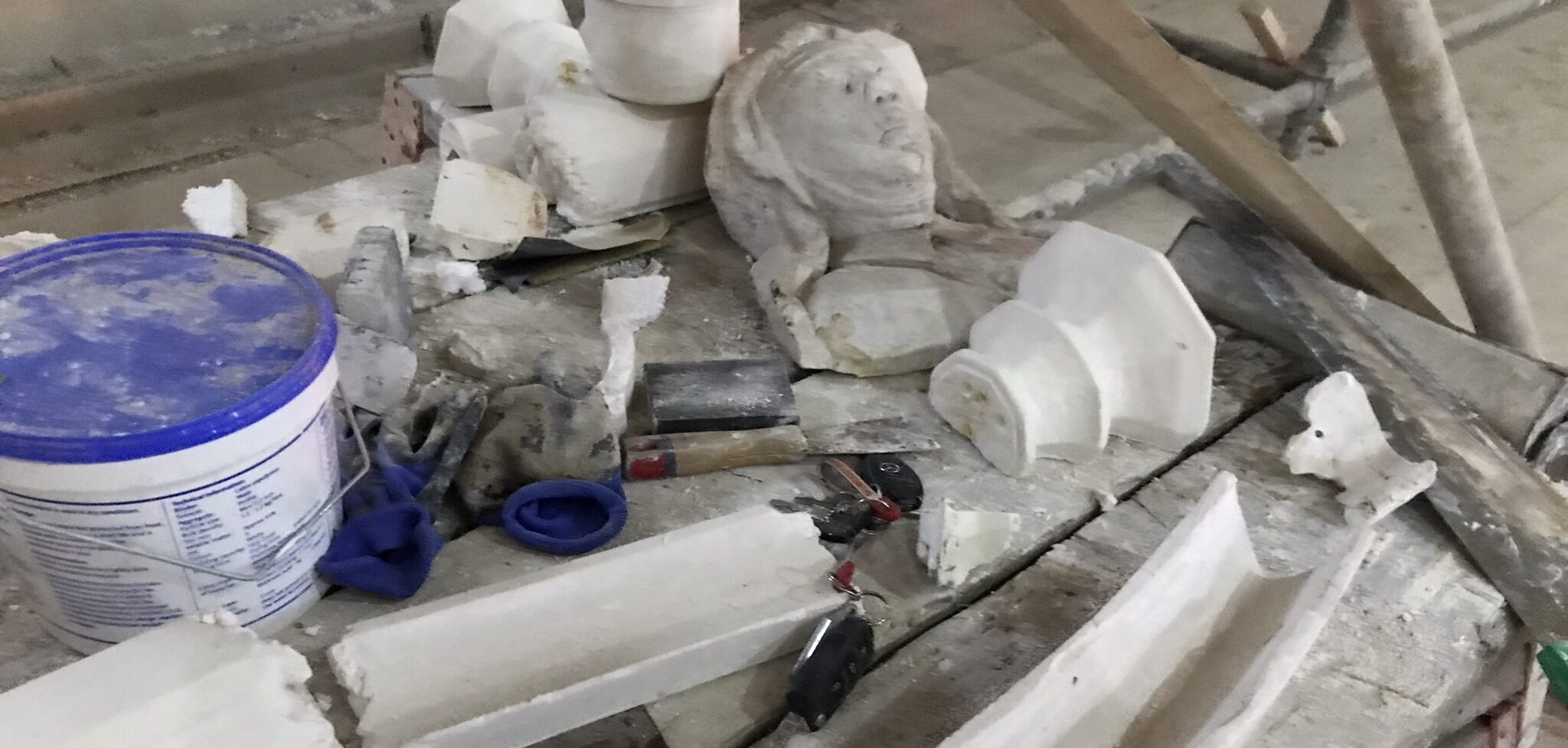 Specialist repair and replacement of these plaster mouldings is now in progress on site.
In addition to refurbishment of plaster mouldings, removal of existing failed lime plaster, raking out of brick joints and replastering with new lime plaster has advanced.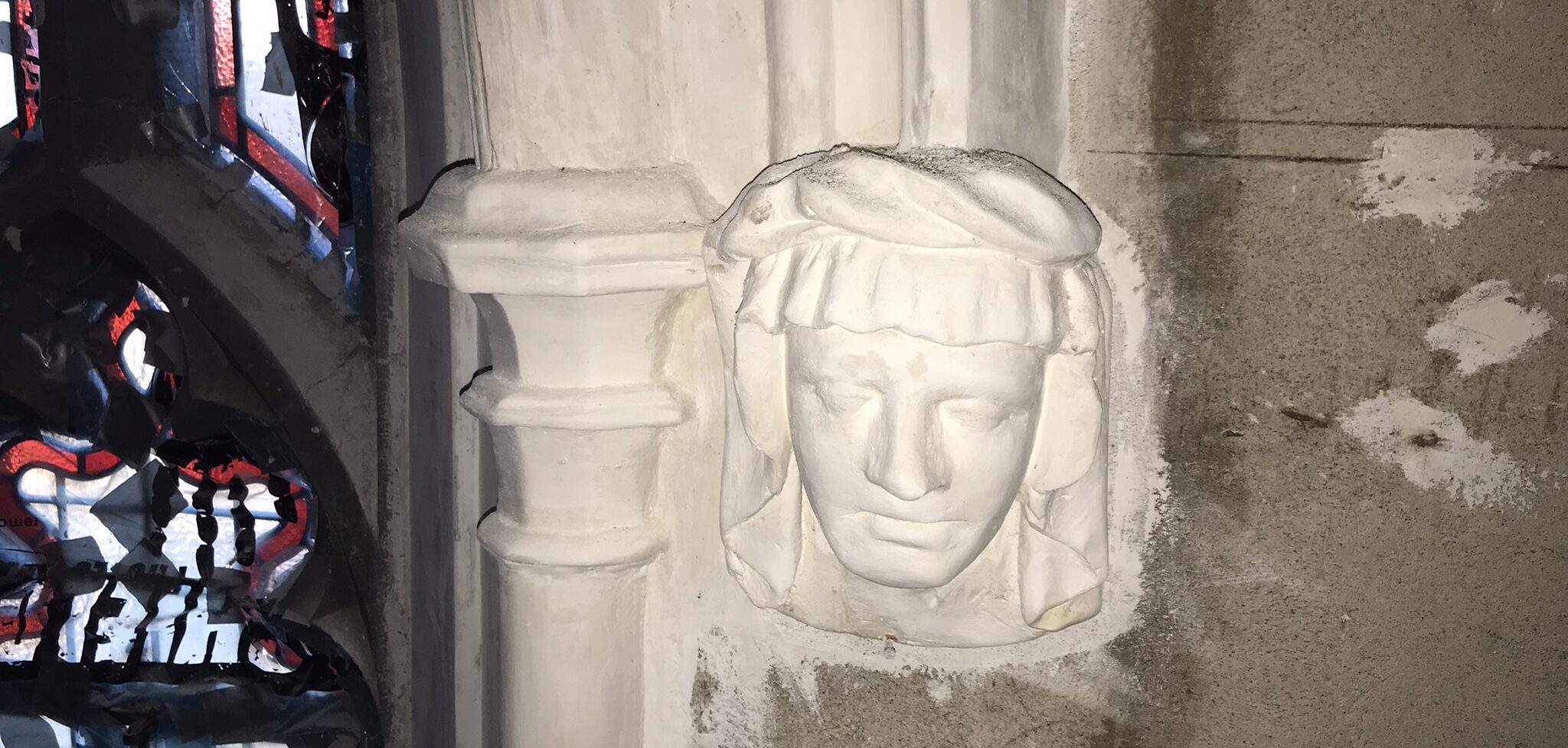 Some new and refurbished plaster mouldings and heads.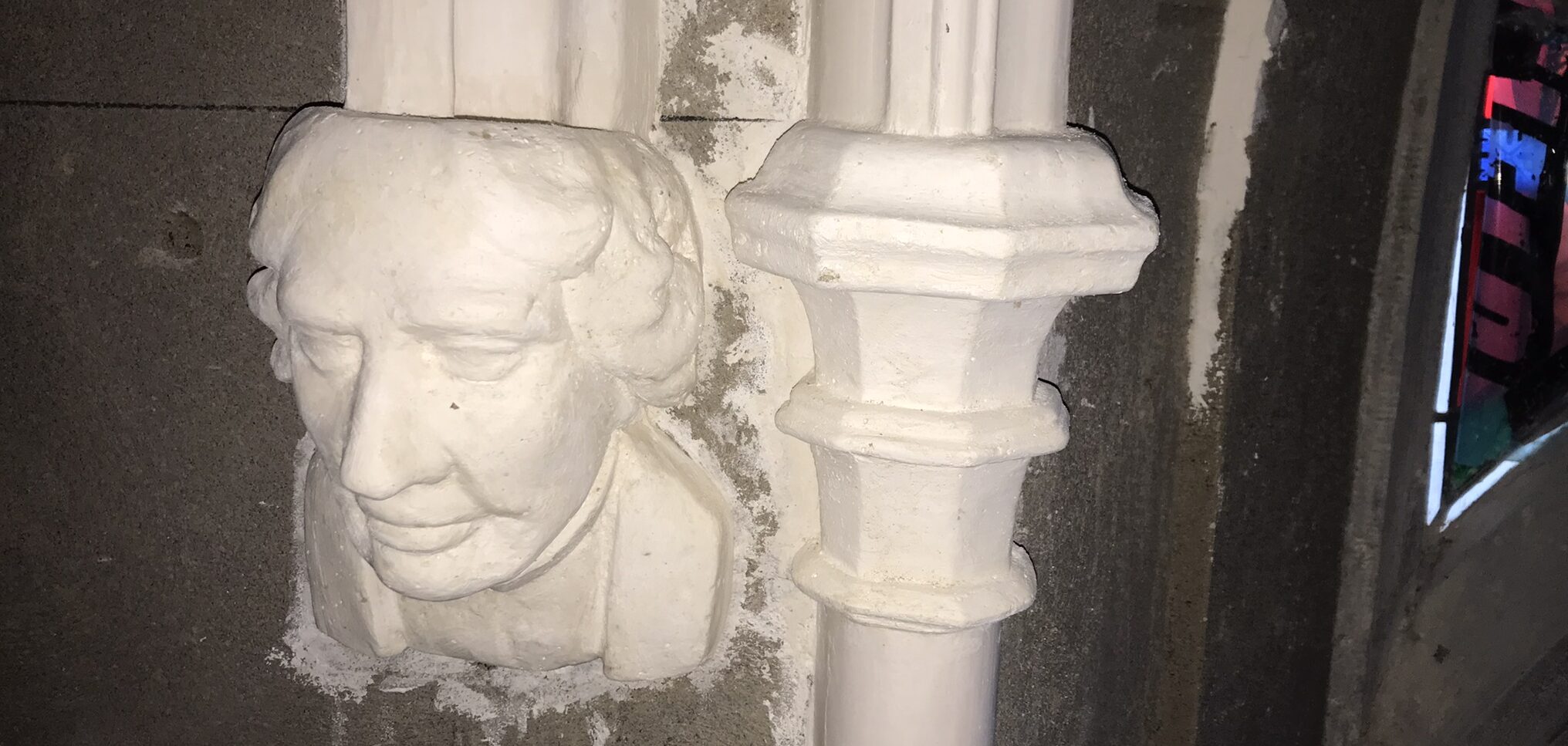 New plaster mouldings and heads were modelled on existing surviving elements which were used as a template.
New mouldings to surrounds of the existing stained glass windows and stone tracery.
Image of same window prior to refurbished plaster mouldings in image above being fitted.
External works are also in progress, raking out and repointing the stone joints in the spire has just been completed.